STRICKLAND FILMS NORTH SEA OIL WELL BLOW-OUT IN 1977
By Verne Strickland September 25, 2015
In 1977 I had the extraordinary experience of going to Norway to film oil exploration in North Sea locations. I was hired by friends at the North Carolina Oil Jobbers Association (Raleigh) to undertake the mission.
For a documentary film producer, the exercise came with an exciting bonus, as a major oil well off the shores of Stavanger, Norway, had blown out, and the recovery effort made international news.
As WRAL at the time was an ABC Network affiliate, I had the opportunity to work with their news team in Stavanger. They were very welcoming, and even allowed me access to some of their film for use in my own documentary.
The resulting production for the Oil Jobbers Association was very successful, and shown at several oil industry conventions and conferences.
Legendary oil firefighter Red Adair of Texas was commissioned by Phillips Petroleum to handle the task. The technology was exciting to see in operation, Adair -- a hero to the oil industry -- was seen around Stavanger on several occasions at the time.
While a lot of crude was dumped into the sea, it was naturally dissipated by wave action -- a great success story for the world's petroleum business.
Damned exciting for this young television news reporter.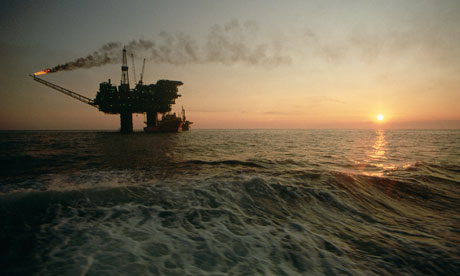 From the archive, 29 April 1977: Call goes out for Red Adair, oil well troubleshooter
American expert flies to Norwegian Ekofisk field to stop an oil well spewing out into the North Sea
Request a copy of the video for this Item

---

Loan request:

| | |
| --- | --- |
| You may reqest a loan of this video clip. We charge fees to recover our expenses on providing this service. | |

---

Summary:

(Studio) Oil well blowout in North Sea conts.
REPORTER: Ed Bradley

(Stavanger, Norway) American team boards Phillips Petroleum Company's "Bravo" oil rig in Ekofisk Field, but says it will be days before well can be capped. Removal of rig's workers to other rigs, after Friday night blowout, went smoothly. [Rescued WORKER - describes experience.] [Petroleum company spokesperson W.A. ROBERTS - notes quality of safety facilities.] Norwegian crews sent to contain and clean up slick from ports of Stavanger and Bergen. Oil company says it is insured and will pay damage claims; concerns of Norway and Denmark with regard to damage to fishing industry noted.
REPORTER: Bob McNamara

(Studio) If well can't be plugged, another well will have to be dug to relieve pressure and could take 6 mos.
REPORTER: Ed Bradley

Search:

Search Vanderbilt Television News Archive for additional items:

Program Time:
05:00:10 pm - 05:13:00 pm. Duration: 12:50
Reporters:
Bradley, Ed; McNamara, Bob
Link to this page
http://tvnews.vanderbilt.edu/program.pl?ID=251626
Broadcast Type:
Evening News

Segment Type:

News Content
Context:

Record Number:
251626